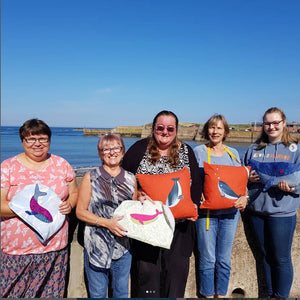 We're looking for volunteers to join us in a variety of roles based in our Eyemouth workshop. We need people with lots of different skills for things to run smoothly - in everything from sewing to sorting fabrics or helping with our shop displays. This is a great opportunity to enhance and share your skills, work as part of a creative team, meet new people and make a difference.If you can commit to some time each week, come and have a chat with us. You can find out more about us and about volunteering and you can contact us using the online form,...
---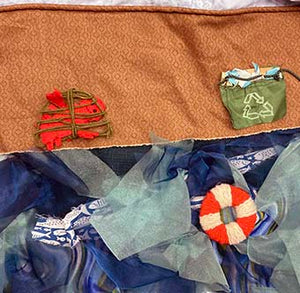 The third panel from our climate message series for the Stitches for Survival project. Your browser does not support our video.
---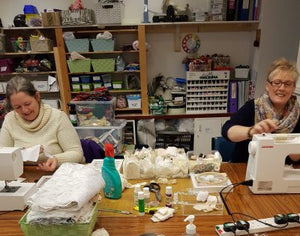 There's more to me than what you see. Let me  tell you how I got here. Textiles are kindly donated.... Sometimes by people who know they will never get around to making something, sometimes by people who have lost a family member and are keen to see their relative's loved textiles go somewhere they will be appreciated, sometimes it is surplus stock from shops or businesses. Each piece of textile comes with its own unique story before it is sorted, folded and chosen to become something new. The volunteers and makers who created me all have their own stories too,...
---

The tote bag has come from very humble beginnings to be an important accessory in the portfolio of most designer brands. The etymology of the word tote is "to carry" and can be traced back to the 17th century. However, the tote bag has been an essential part of fashion history ever since people had something precious they needed to carry. The first tote bags were pouches worn around the waist. Although they had a practical use they could be embellished with embroidery or jewels and were used as a sign of a person's status and wealth. The tote is...
---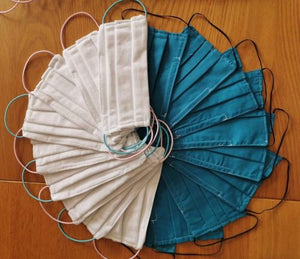 As we entered the lockdown period, our primary and almost fanatical focus and concern was how we could keep our students, our volunteers, our graduate sewing champions and our new business women, inspired and connected whilst our training, workshops and business hub were closed. We need not have worried! Our amazing community, using the skills they have developed and the support network they have built through ReTweed are driving our response to the pandemic by co-ordinating the manufacture of PPE;  Masks, headbands, scrubs bags and gowns are all being made and distributed to individuals, groups and communities that need them most. ...