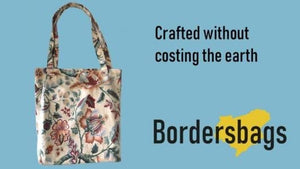 This article was originally published on International Tartan's blog. As we venture ever further into this great ocean of madness that has gripped our daily lives, every now and then we come across a little island of sanity that gives us hope. It may be small, tiny in fact in the great scheme of things, but hopeful nevertheless. ReTweed is one such island: a social enterprise based in the picturesque town of Eyemouth on the Berwickshire coast where women are being trained in the traditional crafting skills, in what once the heartland of Scotland's textile industry. Run by a small highly-efficient...
---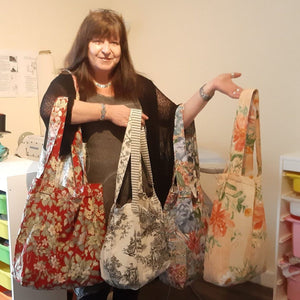 In the first of a series of posts introducing the wonderful makers of our Bordersbags, meet Ros. Although coming from a family of seamstresses, Ros is fairly new to sewing. She completed our Level 1 course in 2017, falling for ReTweed's "can-do attitude and the creative, supportive and inspiring environment". Our level 1 course delivers practical skills enabling women to build confidence and develop their creative skills in craft, design and technology with textiles. She went on to take part in our advanced training course to further develop her technical sewing skills and graduated from Level 2 in April this year, enabling her...
---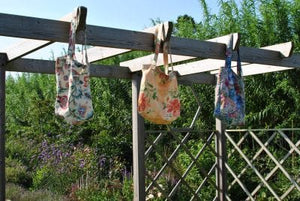 We are bursting at the seams with excitement this week at ReTweed (see what we did there). Firstly, SOSEP (South of Scotland Economic Partnership) announced more than £1 million for projects that develop rural skills, boost tourism and grow female-led businesses, including ReTweed's own business incubator. Great news for Eyemouth, for Berwickshire and the Scottish Borders. Next, we launched our Crowdfunder, aiming to raise money to make fabric bags-for-life for Eyemouth's new foodbank and other local community groups keen to reduce plastic bag usage. As global activist, Greta Thunberg crosses the Atlantic in a solar-powered yacht to raise awareness of the...
---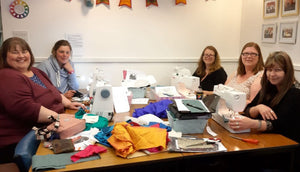 Say 'Hello' to Nichola, Lucy, Pauline, Sarah and Roz, our first intake of business incubator participants. Each of these women have their own individual and creative ideas they want to turn into a business, so you'll be seeing more and more of them over the next few months! Our fully equipped business hub has 5 workstations and includes two industrial sewing machines and an industrial overlocker. Through taking part in the ReTweed's business incubator, participants can book the use of a workstation for two days per week. The business hub is fully equipped with all the equipment necessary to set...
---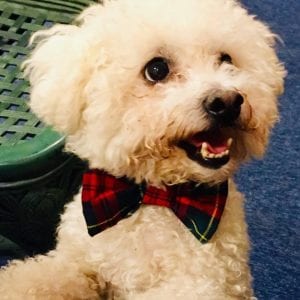 You may have read our previous blog post (An inside view of ReTweed) where the staff at ReTweed shared what it's really like to work here. A lot was said about the satisfaction we all get from working with the women and now it's time to hear their side of the story! This time we've asked the women who volunteer with us "What's it really like at ReTweed?" As the questions were answered anonymously to ensure the answers were an honest reflection, they've been colour coded here so you can match up which answers come from the same person if you wish. Our...